SF Weekend Guide: March 11–13
It's expected to be a wet and rainy weekend here in San Francisco, and we've got the lowdown on the best things for you to do around the City. Because of El Niño's resurgence, we've included some fun things to do indoors as well. Rain is expected to continue soaking the Bay Area through Sunday.
All Weekend:
The California Academy of Sciences hosts a free weekend for local residents once every six months, and this weekend is free for San Francisco residents living in one of these zip codes: 94102, 94103, 94104, 94105, 94107, 94111, 94112, 94124, 94130, 94134, 94158.
Each visitor must bring valid photo ID and proof of residency, which can be a piece of mail with your name and address, or alternatively a utility bill or a bank statement. Only residents of these zip codes are allowed in for free. Those who don't live within these areas will have to pay $34.95.
Saturday, March 12:
The 165th Annual San Francisco St. Patrick's Day Parade and Festival will be marching down Market Street from 2nd Street to Civic Center Plaza. The parade features over 100 colorful floats, Irish dance troupes and marching bands, as wells as schools, cultural groups, youth organizations, labor unions as well as the San Francisco Police and Fire Departments. The parade itself starts at 11:30 AM.
There is also an all-day festival in Civic Center Plaza, showcasing traditional Irish art, food and beverages, as well as having children's activities and displays of Irish Culture. The festival runs from 10 AM until 5 PM.
Sunday, March 13:
It may not be an event in the city, but it's Daylight Savings Time on Sunday, where we "Spring Forward" one hour. Remember to change your clocks!
If you're into walking in the rain, SF City Guides are hosting 14 different walking tours of San Francisco on Sunday. 8 of them start at 11 AM and cover areas such as the Castro, Downtown, the Golden Gate Bridge, Haight-Ashbury and more.
For a lazy, rainy weekend indoors: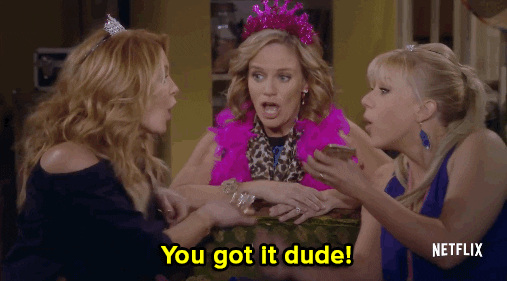 Netflix and Chill with Fuller House.
Upcycle your old furniture into something new.
Check out our guide on how to prevent water damage in your home.
Check out when the rain is supposed to end (hint: It'll start getting nicer on Monday).
Have a safe weekend, and stay dry!